Are you a teacher who has suddenly been told that you need to "differentiate" your reading, English, or language arts instruction? You are probably looking for worksheets and materials to help you comply with this unfamiliar concept, and I've got just the thing.
Differentiating instruction seems challenging and overwhelming, but it doesn't really have to be. Just follow these simple steps and use the worksheets below. You too can provide differentiated instruction in a simple and effective way.
Implementation
Put students into small groups and assign them a story to read.
Give each group one of these worksheets.
Guide student groups as needed.
Assign students another story and a different worksheet.
Modify the approach as necessary and repeat.
Identifying Climax, Story Structure, and Elements of a Story

As with all my differentiated instruction worksheets, this can be applied to most stories. It asks students to identify the setting, main characters, conflict, and the narrative structure of the story (rising action, climax, falling action, and resolution); however, make sure that the story follows this typical pattern. Or else you may assign students a task that they cannot complete.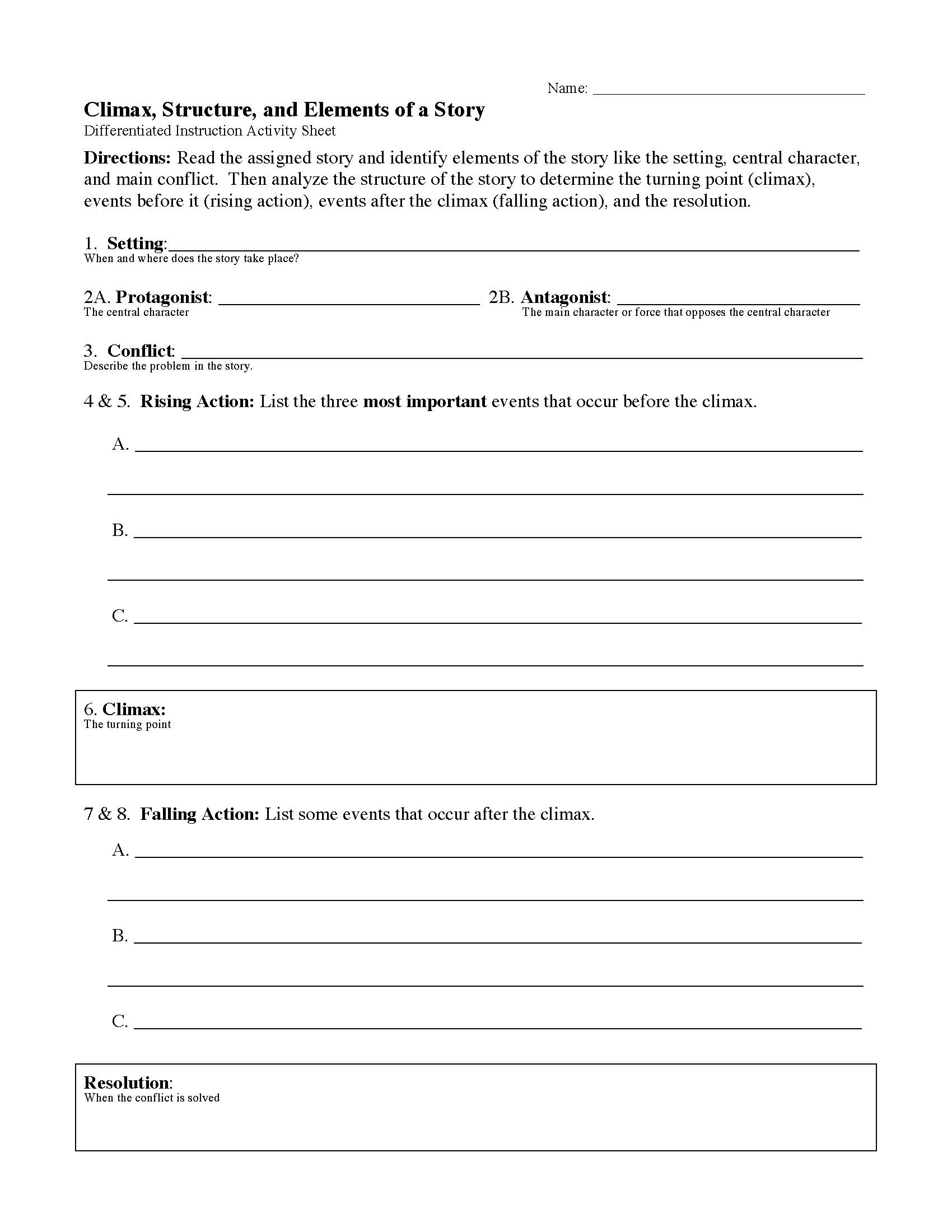 Identifying Facts and Opinions
In this differentiated instruction worksheet, students identify statements of fact and opinion from the text. Then they create statements of fact and opinion about the text.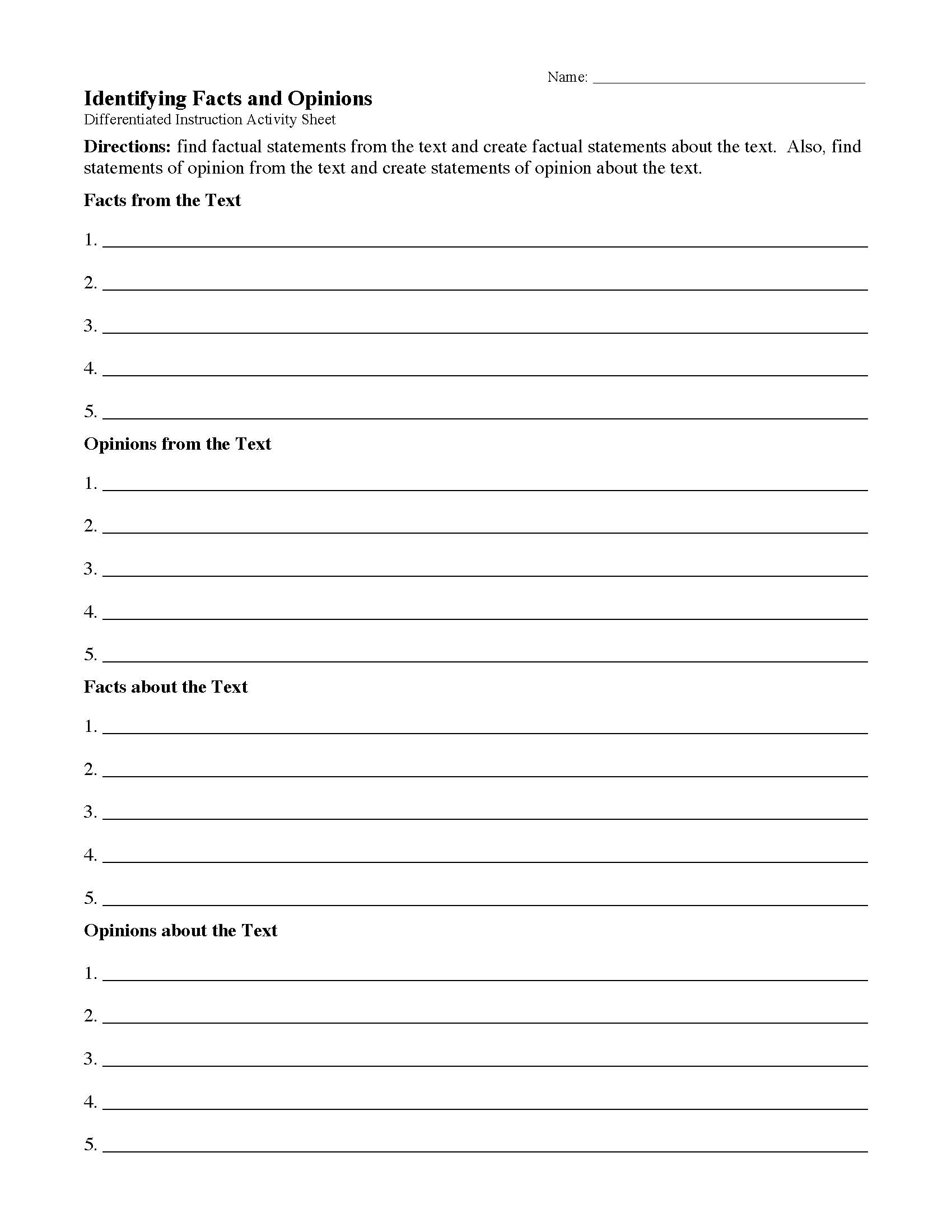 Summarizing and Recognizing Narrative Sequence
With this activity, students not only provide a summary of important events in the story, but they also explain why they think each event is important. Additionally, they order the events at the bottom of the sheet using a graphic organizer. This one can be used with any story.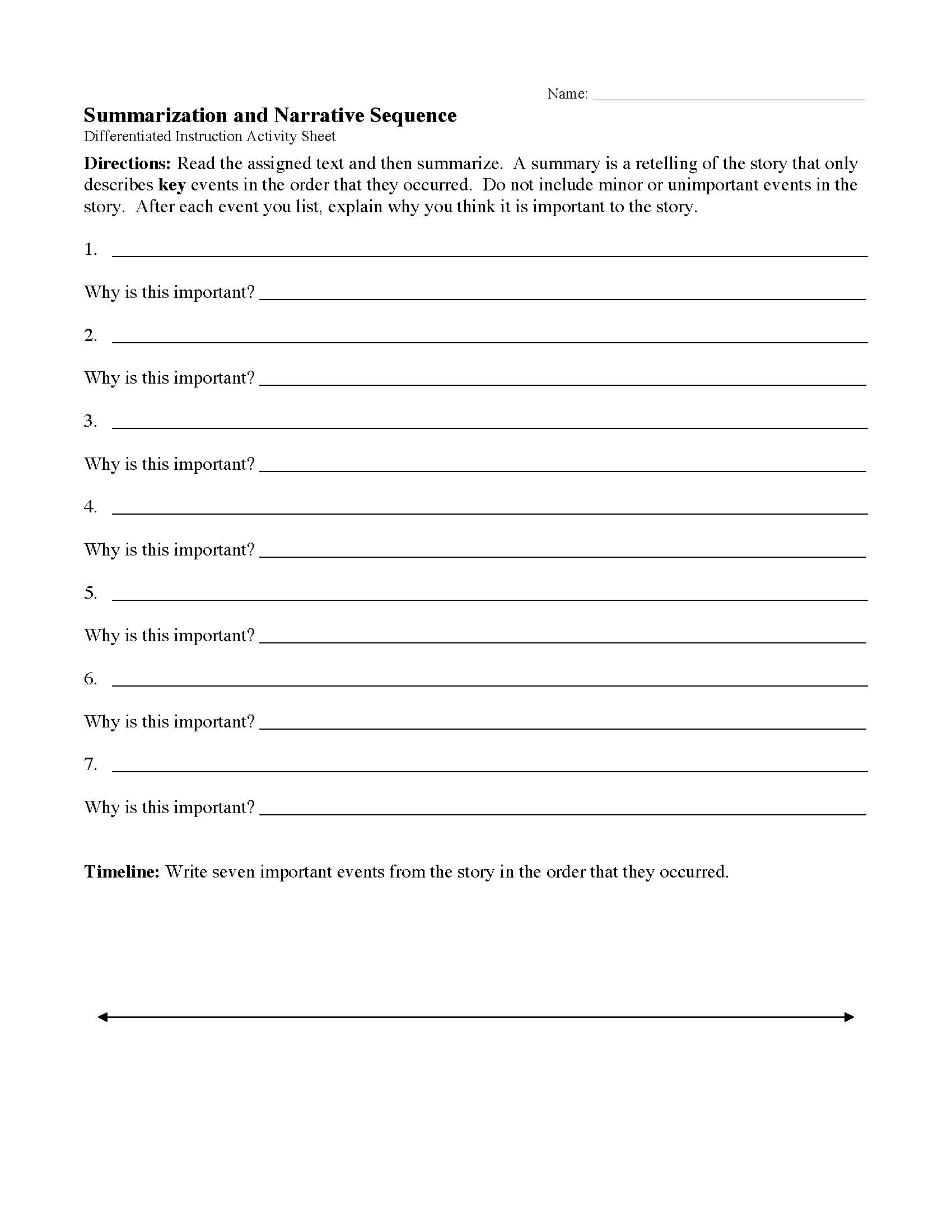 Character Traits and Motivations
In this differentiated instruction activity, students will analyze characters from a text and identify character traits. Then they will explain how they know this about the character and also identify what motivates the character.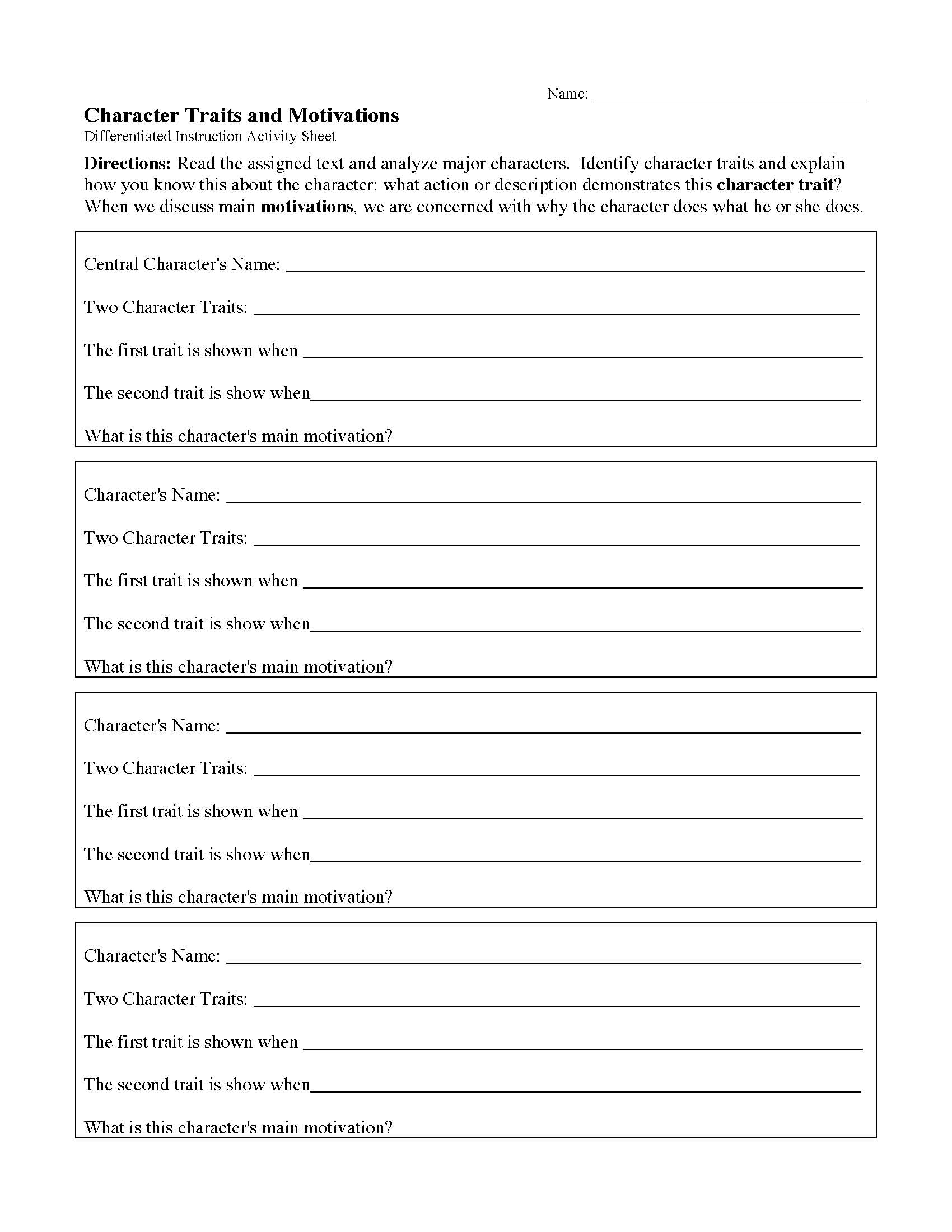 Figurative Language Finder
This differentiated instruction activity sheet will help guide students in the hunt to locate instances of figurative language from a text of your choosing. Be sure that the text with which you assign this activity sheet actually contains the required amount of figurative language usages, or else edit the worksheet to modify accordingly.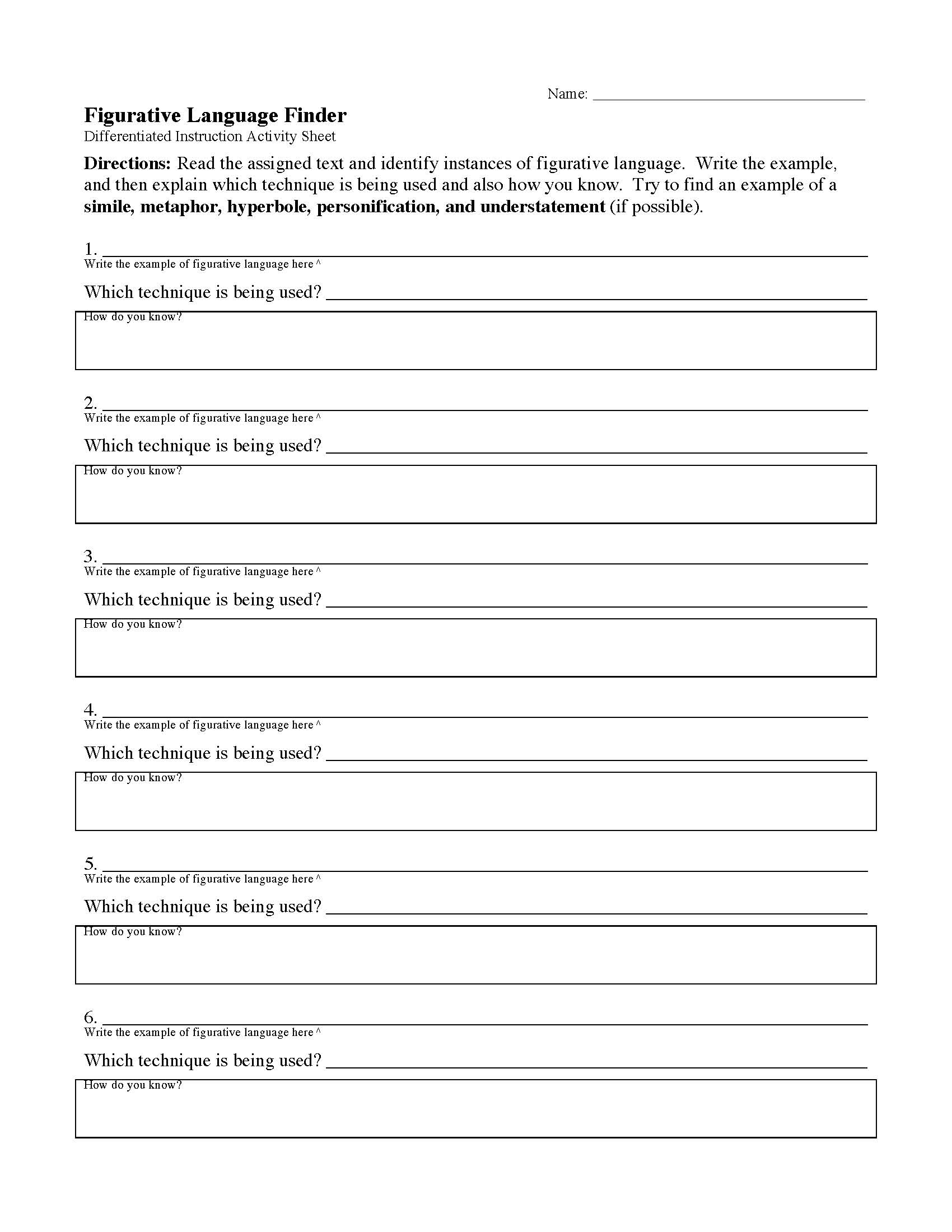 Poetic Devices and Techniques Finder
In this differentiated instruction activity, students locate instances of alliteration, consonance, onomatopoeia, rhythm, and rhyme with a text of your choosing. As with the figurative language finder activity, be sure that the text which you assign has an appropriate amount of techniques before you assign it. This activity will work best with poetry.
Comprehension and Inference Question Creator
This differentiated instruction worksheet will provide students with a guide in creating their own questions about a text of your choosing. Students will create seven comprehension questions and three inference questions. Feel free to remove the inference questions component to modify this assignment for struggling learners.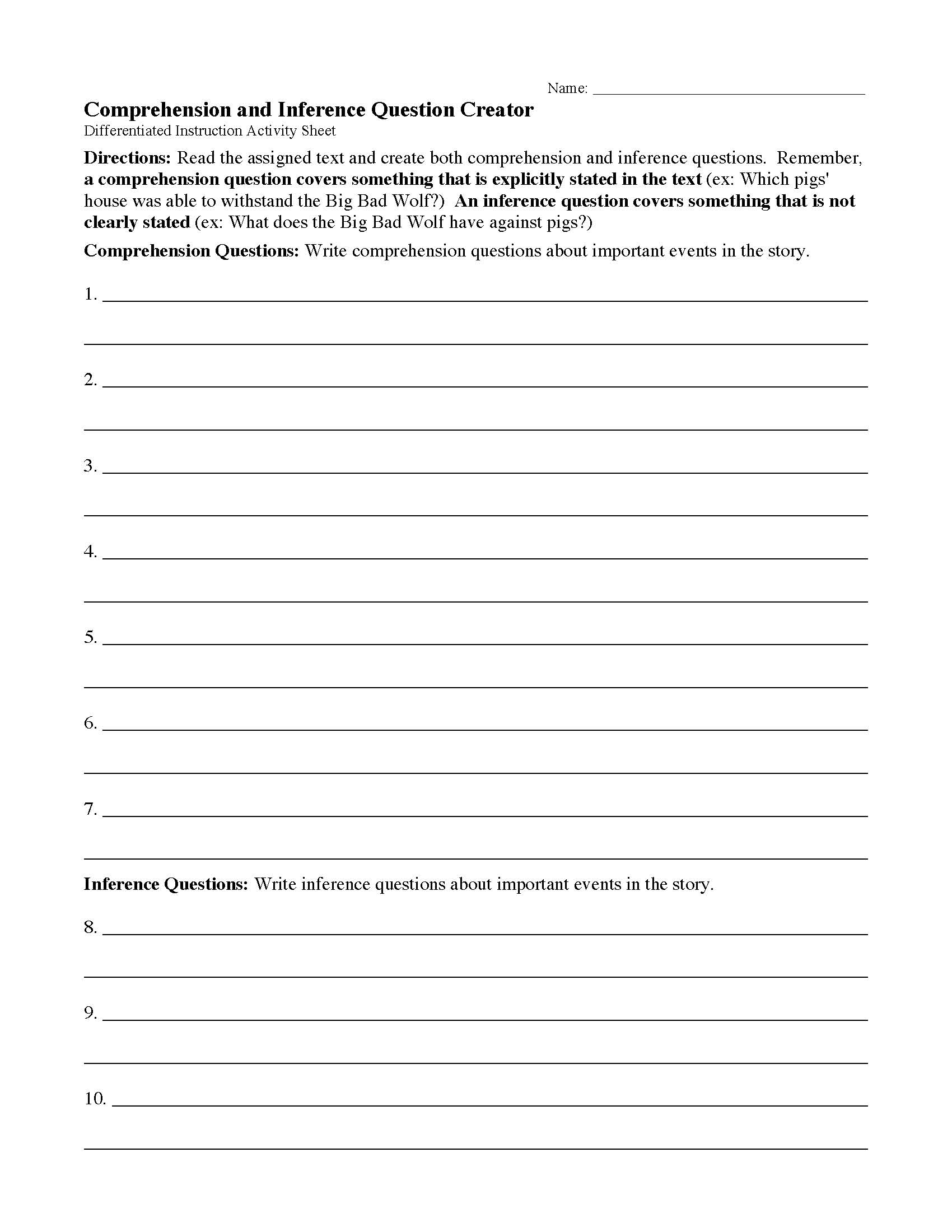 Context Clues Vocabulary Builder
In this differentiated instruction worksheet, students select challenging vocabulary words from a text of your choosing. Then they write the sentences in which they were used and attempt to determine the meaning of the word based on the context. Also, they explain their answers.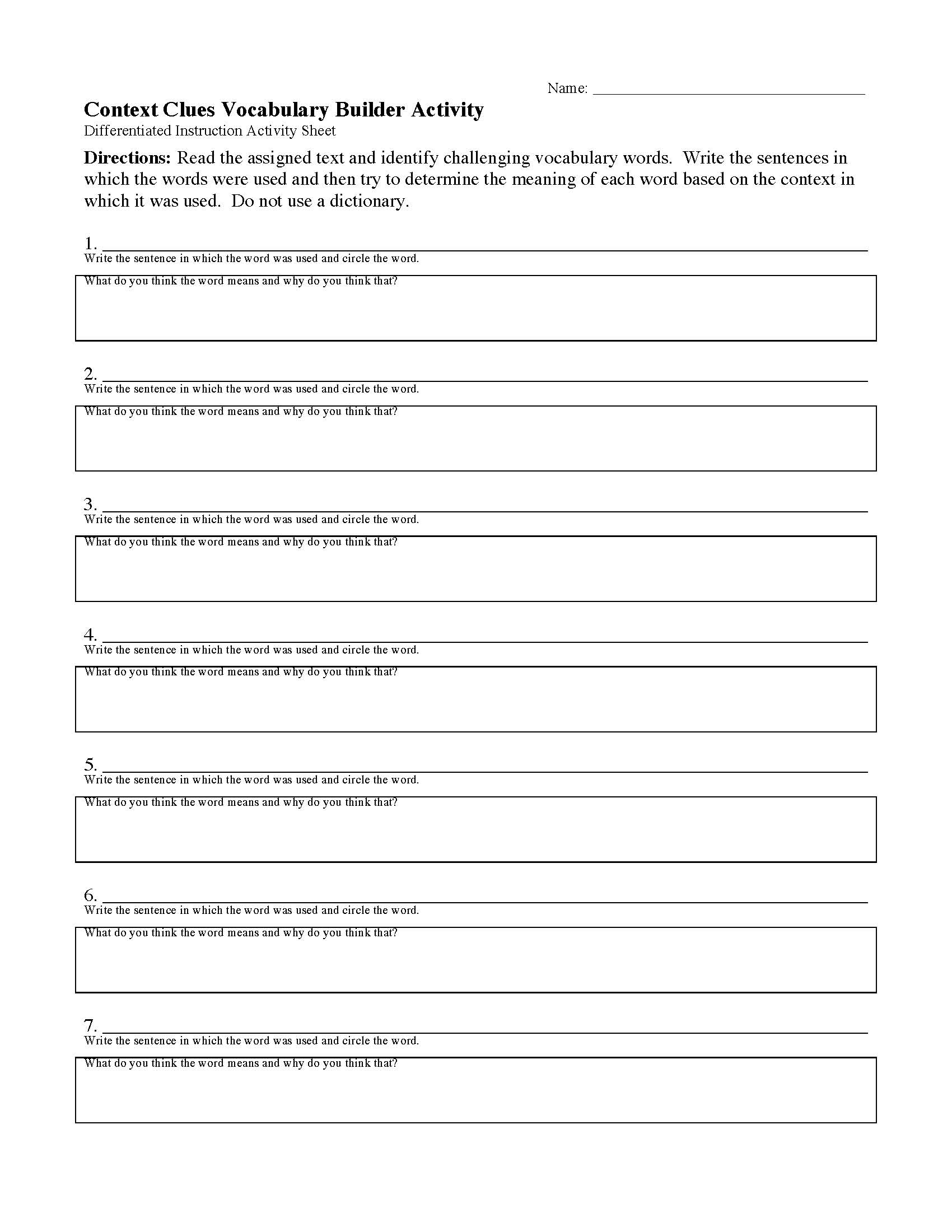 I hope that these resources will help you differentiate your instruction and work more effectively with small groups of students.